Proceedings from the conference were published in collaboration with Springer Publisher, available via this link: ICID 2022 Proceedings.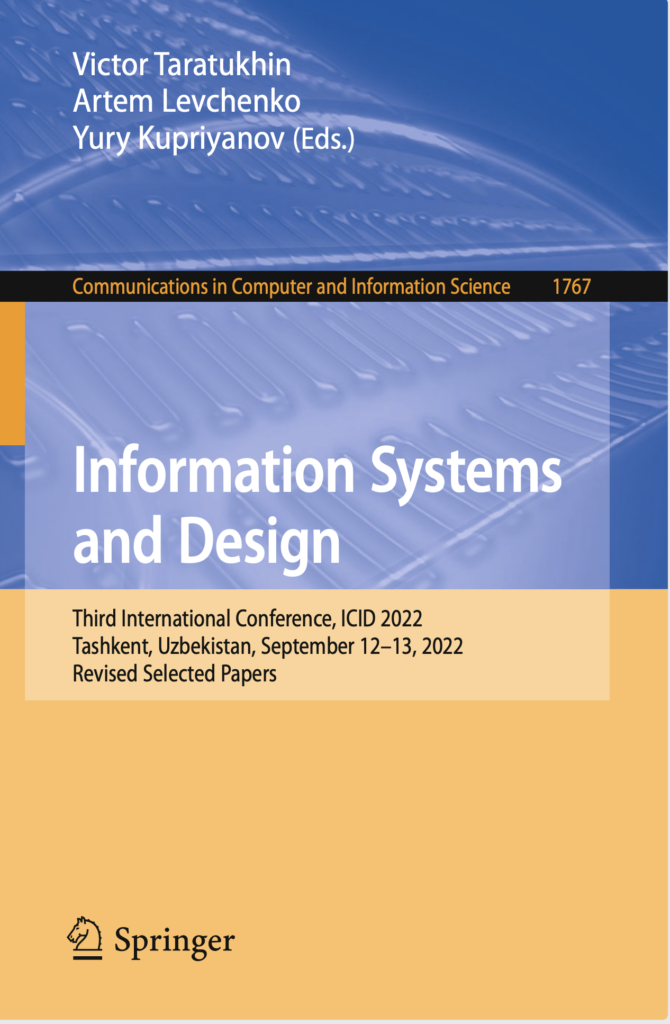 The Third International Conference for Information Systems and Design (ICID 2022) was held from September 12 to 13, 2022, in Tashkent, Uzbekistan. Aligned with the conference's original mission, ICID aspires to be a global network fostering open industry innovations in an academic setting.
At the heart of ICID are pragmatic studies produced by academic researchers and industry experts focusing on Information Systems design, implementation, and adoption. The community also welcomes student researchers to present their work and engage in experimental workshops such as Ideathons and Hackathons.
The key drive for ICID's community development lies in forging international connections between academia and business. It stands as an active international scientific gathering, boasting a participation of over 100 individuals and guests from Germany, Central Asia, Japan, South Korea, the UK, Finland, Belgium, the USA, and other nations.
In 2022, the organizational committee assessed 35 submissions and accepted 12 papers. Adhering to clear criteria emphasizing research focus, depth, and application of results, the accepted submissions were categorized into two sections:
Methodological Support of analysis and management tools: centered on theoretical-focused research
Digital transformation of enterprises based on analysis and management tools: emphasizing practical-focused research
The Third ICID conference primarily operated in an offline/on-site format, drawing 70 in-person attendees and hosting 40 participants via online video conferencing.
The conference spanned two days, featuring plenary sessions on day 1, consisting of 26 presentations, and 14 presentations on the following day.
On-site participants included leading experts and teams from prominent Central Asian universities, research centers, and notable companies in the IT and industrial sectors.